Well?
Not really…
Trump 46%
Biden 45%
Mixed message for Trump in the REAL early 2024 Presidential poll from Emerson….
He leads with Republicans to run…
But only by 67%
But?
Way behind IS Florida GOP Governor DeSantis….
And with Trump out?
DeSantis come s in first, by a smaller percentage though….
But Biden beats him by 12% points….
And surprise?
Pence, Cruz and Yes Haley all are in double digits in the poll….
A national Emerson College Poll finds President Joe Biden with a split job approval among registered voters: 47% disapprove and 46% approve of the job he is doing as President. Seven percent (7%) are undecided. Biden's approval rating has gone down since the last Emerson national poll in February, where his approval was at 49% approve and 39% disapprove, with 12% undecided.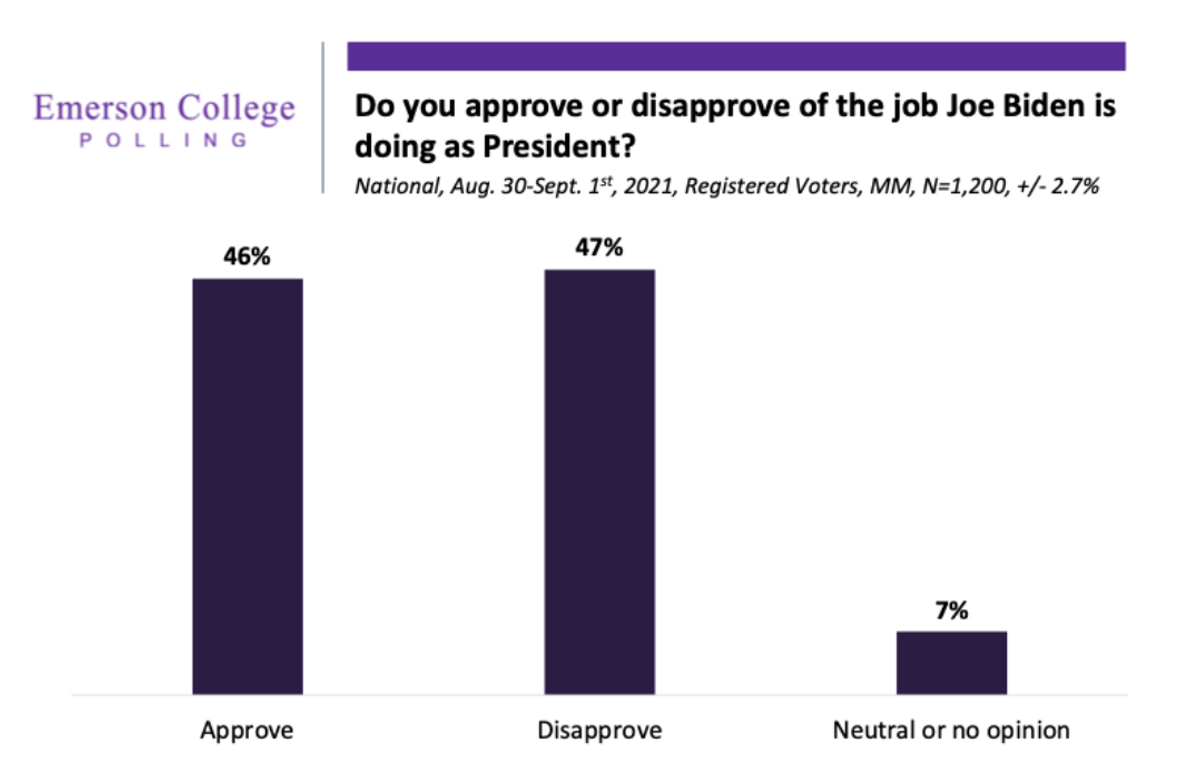 Among Democratic voters, 60% said they would like to see Biden as the 2024 presidential nominee, 39% said they would rather it be someone else (n=450, +/-4.6%).
Among Republican voters, a majority (67%) said that they would vote for former President Donald Trump in a hypothetical Republican primary with 7 other candidates. When Trump was listed as a potential candidate, Governor Ron DeSantis was the only other candidate who got double digit support at 10%. When Republican voters were presented with the same candidate options excluding Trump, the race tightens, with DeSantis at 32%, former Vice President Mike Pence at 24%, Senator Ted Cruz at 13% and former Governor Nikki Haley at 10%. No other candidate was in double digits (n=395, +/-4.9%)….
image…NBC News