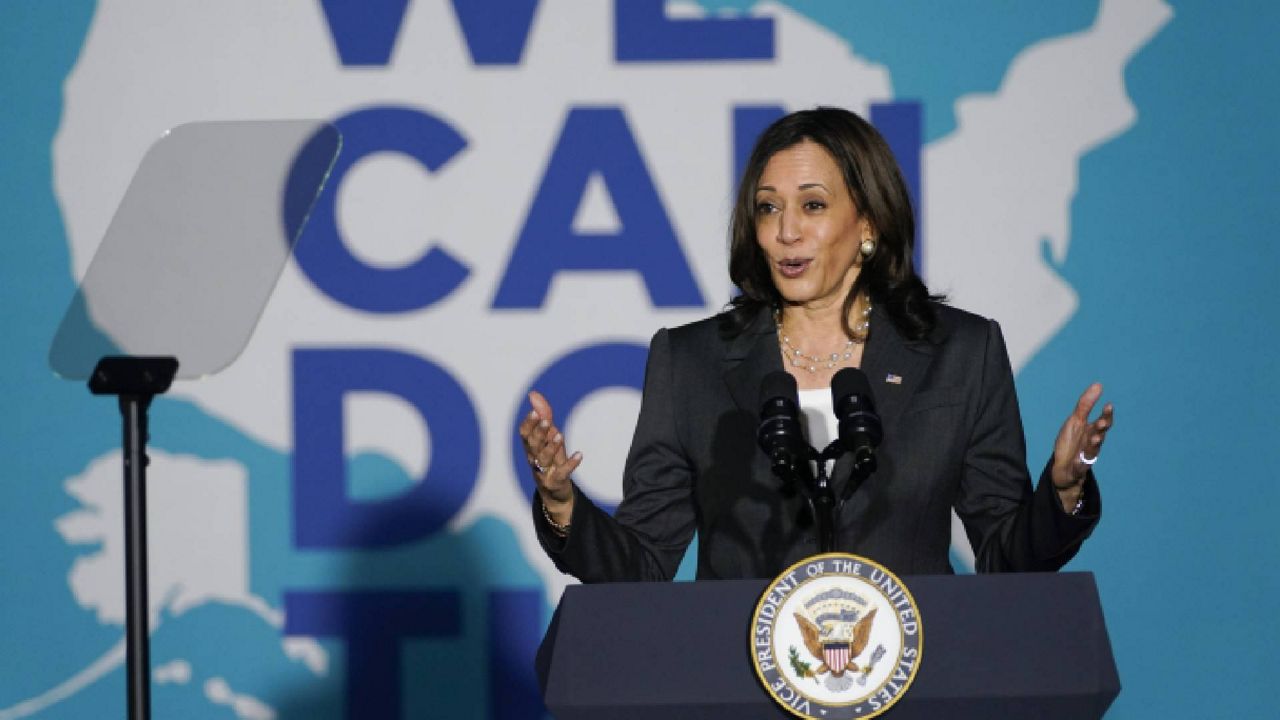 As President Biden's poll number's continue in the 40's….
Media types and others begin look around at who might be chosen to be the Democratic 2024 Presidential nominee if Joseph Biden was not….
And ?
Harris Is a rookie in learning….
It shows….
No one like her — the first woman, first Black person, first Asian American elected vice president — has ever moved through Washington's uppermost reaches. Her every action would be unprecedented and surely, it seemed, merit special notice and great amounts of news coverage.
But that one cardinal rule — to never purposely overshadow the president, or seem eager to take his place — doesn't yield to history or celebrity. That's especially true when the chief executive is a brittle 78-year-old.
So ever since taking office, Harris has made humility a top item on her public-facing agenda, alongside the assignments — voting rights, space exploration, women in the workforce, immigration from Central America, and more — the president has given her. It's no surprise. Caution has long been a hallmark of Harris' political career, and the subservient nature of the vice presidency, as well as the scrutiny of Biden loyalists sensitive to the merest hint of personal ambition, reinforce that inclination.
(There is a long history of tensions between presidential and vice presidential staff members, and the Biden White House is no exception.)
Another reason for Harris' fade to the background is her thin Washington resume….
…
Harris was chosen to run alongside Biden in great part because she brought balance — relative youth, her race and gender — to the Democratic presidential ticket. In the White House, the president has strived to make his vice president appear to be a full partner in the "Biden-Harris administration." In practice, though, she's more like an apprentice.
There are several vice presidents who stepped out from the shadow of the Oval Office and the self-effacing No. 2 job to win the presidency, including after serving under larger-than-life figures like Ronald Reagan or history-making ones like Obama.
Barring unforeseen events, Harris has at least three more years, and possibly as many as seven, to learn and grow in the White House….
Note…
She does NOT have 3 years….
Better like a short two….
Early 2024 Democrats will have to know what the President and VP status will be that November's election…
With all the above?
Remember…
In a heartbeat she could become President at anytime….
image…NY1