Bernie says he met one on one with Manchin today. "We talked and we plan to continue to talk," he told reporters Manchin then walked over and they both posed for a picture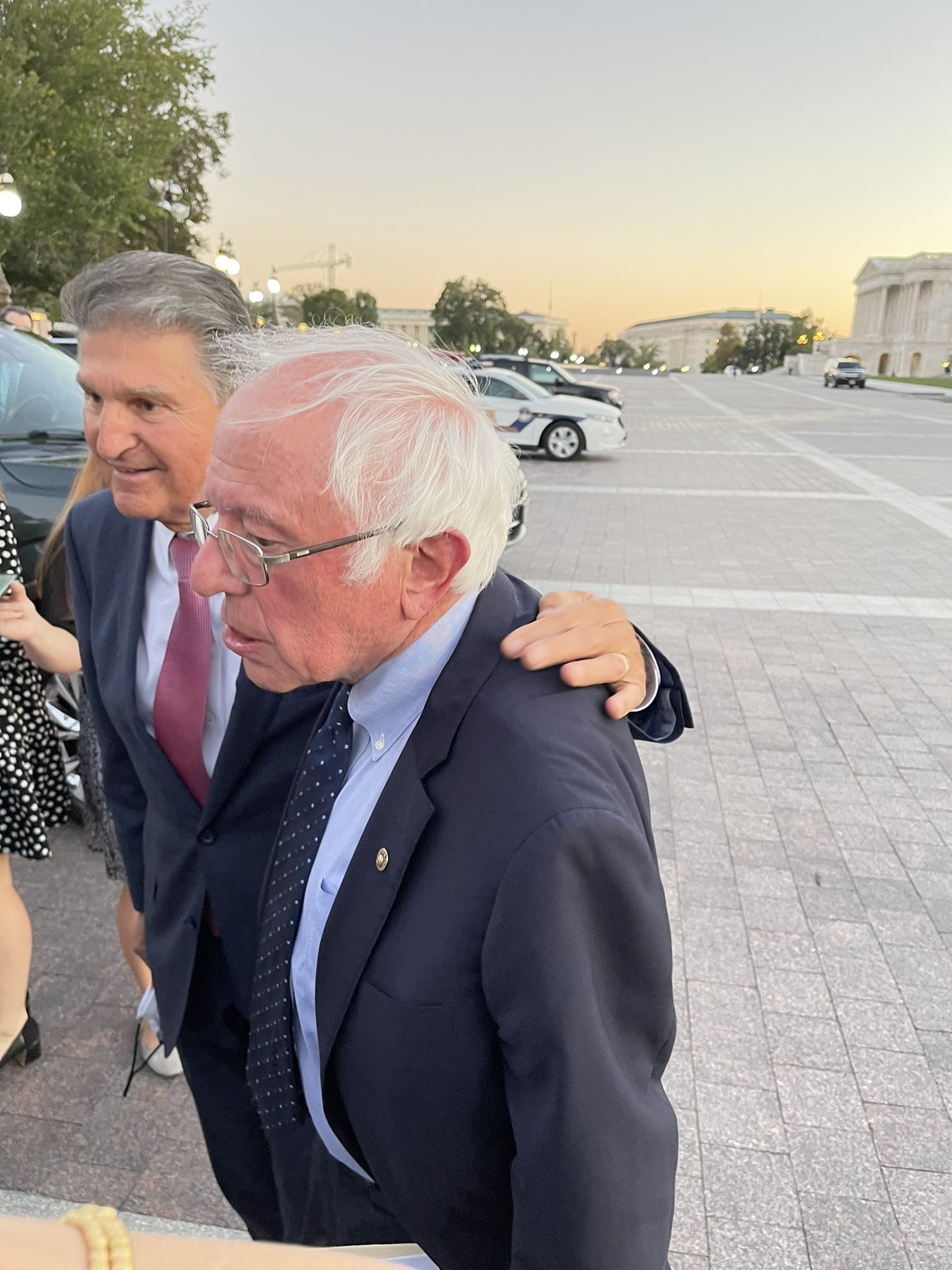 Ok….
But what about Arizona Democratic Senator Sinema?
Democrats need BOTH of their parties Senator's to get the Biden legislative agenda passed….
Of course All of this is just the different lawmakers,  and political factions,  working to get what they want in the final deal….
There will be not much in the way of hard feeling….
'It's just the business of politics…..'