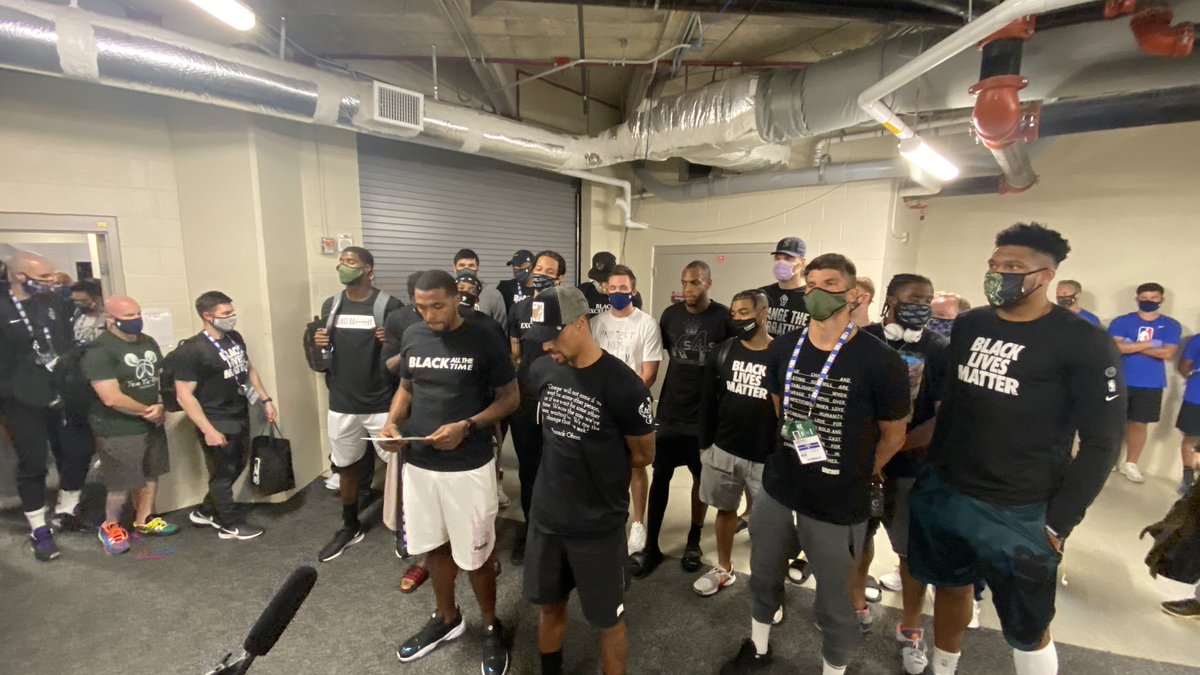 It started with basketball players and has spread across Pro Sports tonight….
In Milwaukee, the Brewers announced they would not play their game Wednesday night against the Cincinnati Reds. The Seattle Mariners' game against the San Diego Padres and the Los Angeles Dodgers game against the San Francisco Giants were also postponed.
The cancellations underscored an emerging new reality in big-time sports in which athletes are increasingly emboldened to express themselves on racial injustice and other social issues and leagues are finding ways to accommodate their views.
Tensions inside the bubble have mounted over the past two days, with players and coaches outraged by the video of Blake's shooting, but the Bucks' decision not to play in Game 5 of their first-round series caught league and team staffers by surprise….
image….Ben Golliver@BenGolliver