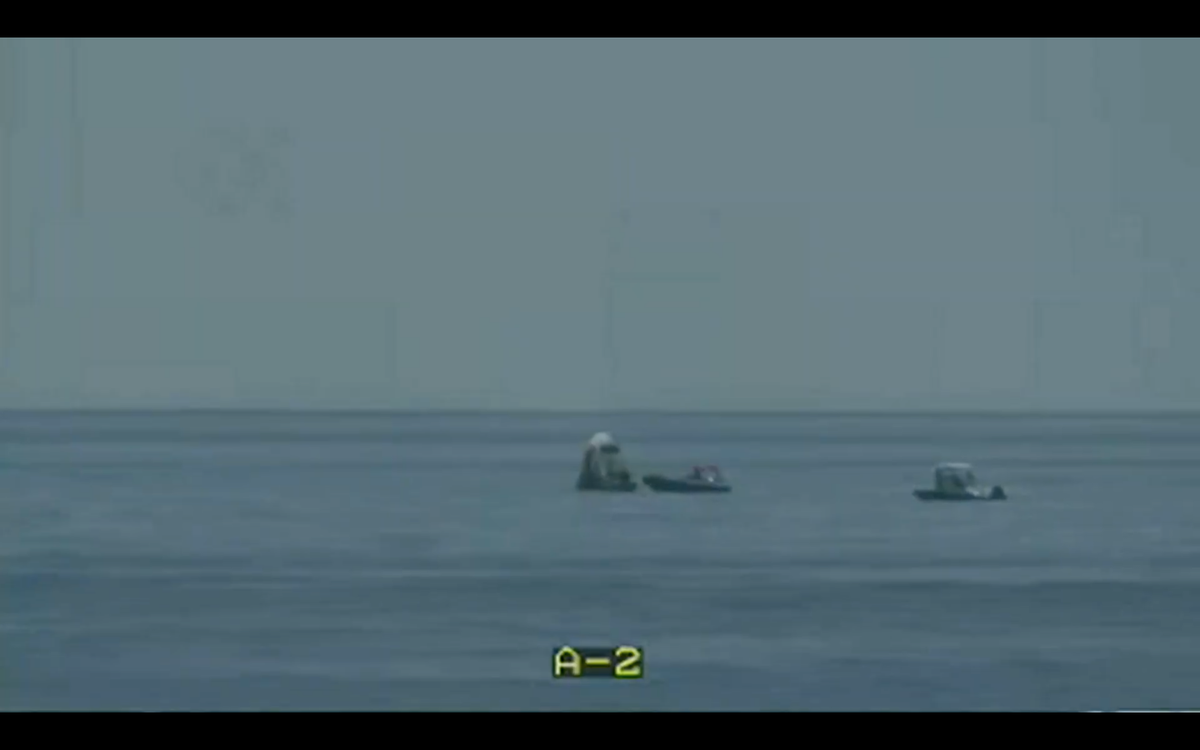 America is back in the space travel business after 45 years….
No space ships….
But the two American astronauts are back in a private/government American government effort…
Now they are coming home.
NASA astronauts Bob Behnken and Doug Hurley boarded their Endeavour spacecraft and undocked from the station at 7:35 p.m. Eastern time Saturday as the space station flew 267 miles above Johannesburg.
Their history-making flight came to an end on schedule at 2:41 p.m. Eastern time off Florida's Gulf Coast, the first water landing in 45 years….
…
Astronauts Bob Behnken and Doug Hurley are back on Earth, but still a ways from home. SpaceX landing crews will launch two speed boats from the recovery mother ship Go Navigator, stationed three miles away from the projected landing site, to verify that the Endeavour spacecraft is safe and prepared for recovery…
…
The SpaceX Dragon Endeavour capsule carrying NASA astronauts Doug Hurley and Bob Behnken has splashed down in the Gulf of Mexico off the coast of Pensacola, Fla., completing an 18-hour flight to Earth from the International Space Station.