Pete Buttigieg is tied with the other two in first fresh poll out of Iowa and New Hampshire since mid December…
But he doesn't have much hope once the primaries leave the small states of Iowa and New Hampshire…
We seem to have a repeat of 2016 again , with Bernie Sanders trailing the establishment candidate for the nomination….
Biden is rated best to beat Trump in the poling…
Elizabeth Warren is fading….
This IS just one poll….
JUST IN:
Iowa Poll 29 days before #IACaucus:
Bernie Sanders 23%
Joe Biden 23%
Pete Buttigieg 23%
Elizabeth Warren 16%
Amy Klobuchar 7%
Margin of Error: +/- 3.8%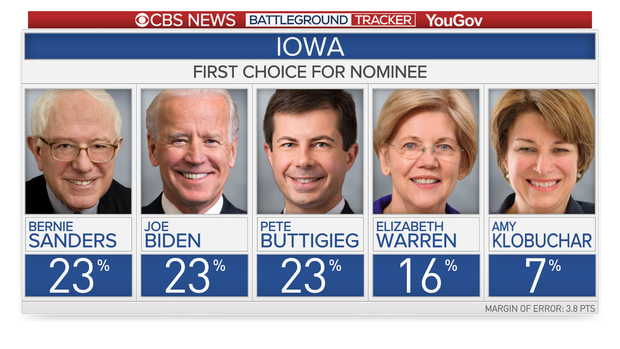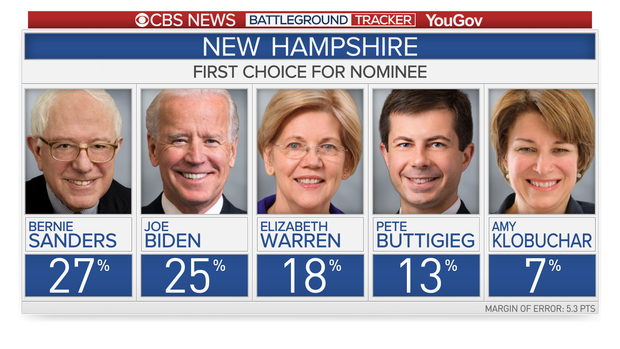 NEW
Poll: A minority of New Hampshire Democrats think the Democratic frontrunners would probably win against President Donald Trump.
Joe Biden 36%
Bernie Sanders 33%
Elizabeth Warren 22%
Pete Buttigieg 15% #nhpolitics #FITN