Democratic voters DO NOT favour candidates going after each other…
Bernie Sanders people HAVE BEEN going after Elizabeth Warren…
She dropping in the polls….
Now Sanders handlers (Re: Bernie Sanders HIMSELF) are throwing down on Joe Biden just before Sanders in stuck in the US Senate sitting on the Trump trial jury…
Bernie Sanders is back where he was in 2016….
Trailing the establishment Democratic candidate …
Ands trying HARD to climb into the lead…
And it's messy and ugly ….
And will probably cost him any chance of ever gaining a nomination for President in the Democratic  party he won't join…
The day before the Senate imhttps://twitter.com/mmurraypolitics/status/1219288163409190912peachment trial against Trump begins, the Bernie Sanders campaign circulates this op-ed attack on Joe Biden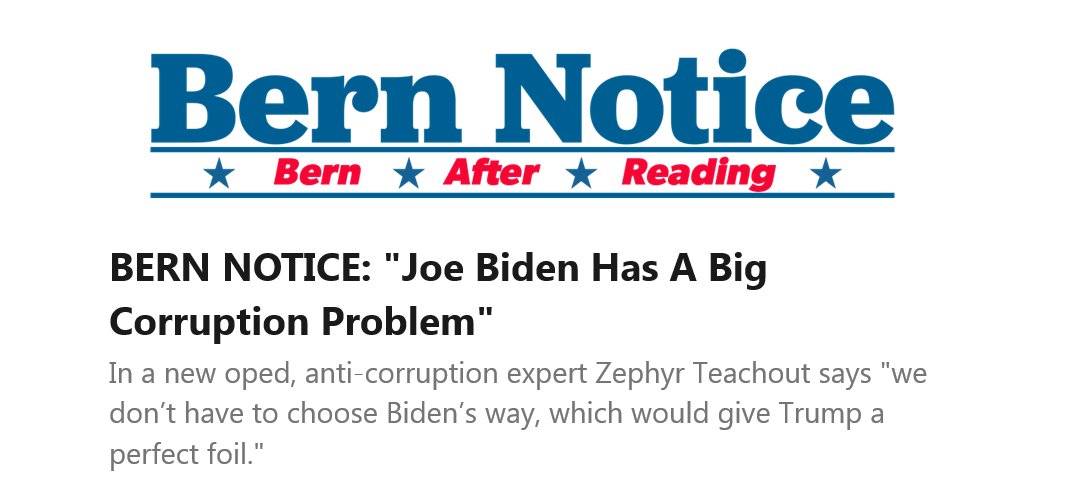 You might want to check the comments to the Murray twitter….
Ouch Bernie!