Hmmmm?
Ukraine related stuff just keeps spreading….
Two men who aided efforts by President Trump's personal attorney Rudy Giuliani to investigate former Vice President Joe Biden were arrested on campaign finance violation charges Wednesday.
Federal authorities arrested Florida businessmen Lev Parnas and Igor Fruman, both of whom have donated to numerous Republican candidates and in 2018 gave $325,000 to a pro-Trump super PAC, America First Action.
The charges allege that the two men participated in a straw donor scheme to funnel money to political candidates. It doesn't appear that the allegations are related to the controversy over Giuliani's work in Ukraine.
Fruman and Parnas, U.S. citizens born in Ukraine, are expected to appear in federal court in Virginia Thursday. The U.S. attorney's office in Manhattan has been investigating both men.
A spokesman for the U.S. Attorney's office said that Fruman and Parnas were arrested at Washington's Dulles airport Wednesday night. Another man named in the indictment, Andrey Kukushkin, was arrested in California. A fourth, an American businessman named David Correia, has not been arrested yet….
Update….
Note…
Donald Trump has said he NEVER met the Rudy bagmen….
Oh, look. Here's the
posing with Rudy's two partners, Lev Parnas and Igor Fruman, who were just arrested on campaign finance violations.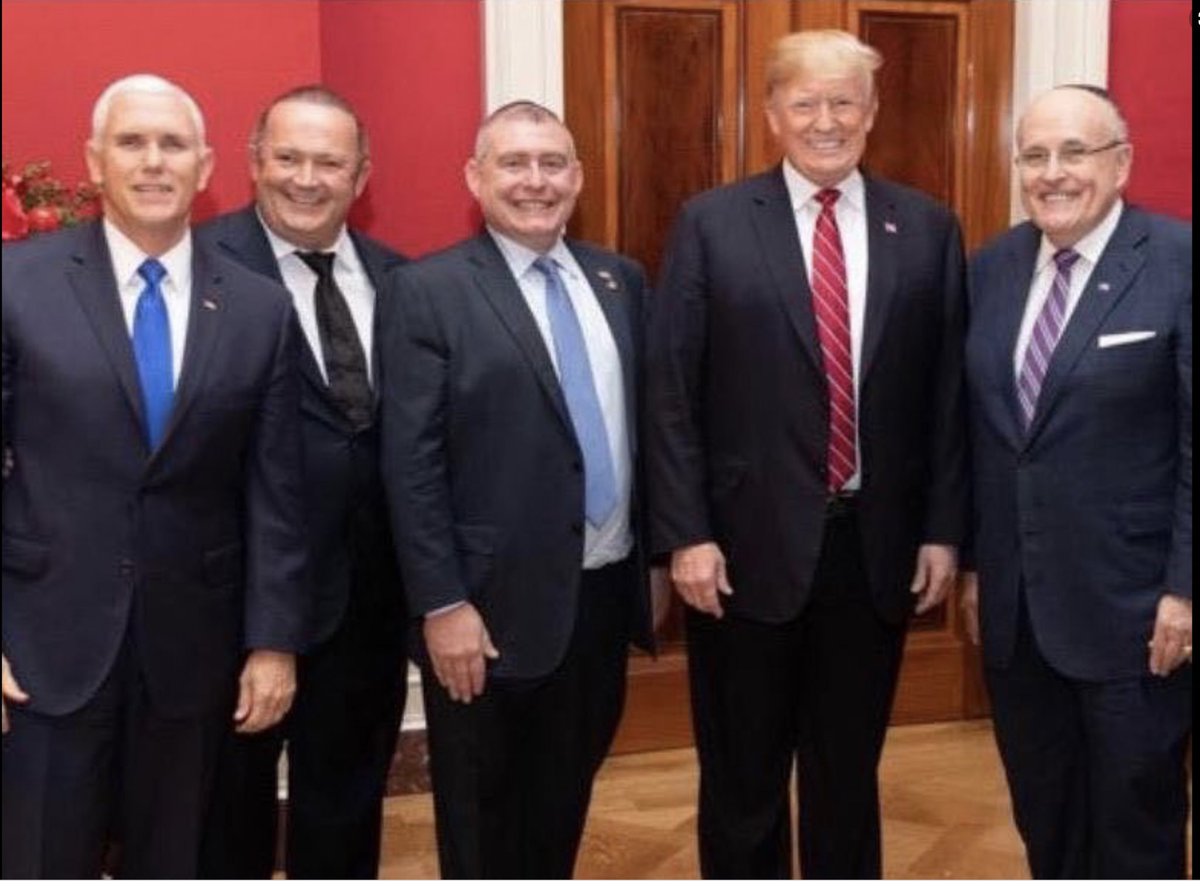 Oh, wait….
There's MORE...
Note…
Donald Trump is probably gonna be REAL mad at AG Barr, the US Attorney for the Southern Dist. of NY and those FBI agents that picked these guys up….