For Both?…..
There seems to be a realization on this that a ragged UK exit from the European Union will hurt the UK for sure….
But?
It will also cause problems within the United Kingdom and Europe also….
The simple story is that its supporters have promised impossible things — namely, that the European Union would let Britain opt out of the bloc's free movement of people while still letting it opt in to the group's free movement of goods — that they've merely tried to pretend are not.
What has changed now, though, is that even this mass delusion is becoming harder to maintain. Why is that? Well, a big part of it has to do with Northern Ireland — and more specifically, its border with its southern neighbor. The important thing to understand here is that not only is the E.U. a customs union, but it's a single market, meaning goods can move between countries without having to be checked at the border, because they all share the same rules and regulations. Leaving the E.U., then, would be bad for Britain as a whole — it probably would face shortages of food and medicine that would have to pass through long inspection lines at the border — but it would be even worse for Northern Ireland. That's because its open border with Ireland, which was one of the biggest achievements of the peace process 20 years ago, would need to be closed except at designated checkpoints.
This, from the government's perspective, leaves three rather unpalatable choices….
…
Parliament just voted down a proposal to leave the E.U. even without a new deal in place. So they're stuck, with the only apparent options being May's plan that would keep them in the E.U.'s custom union until they manage to strike a deal that they can't, and extending the deadline so they don't crash out of the E.U.'s customs union before there is an agreement. It's the difference between saying you've left the E.U. when you really haven't, and saying you'll leave it when you really won't…..
….
…..while the long-run effects of Brexit would probably be moderate (although 3 percent of GDP is actually a big deal compared with the effects of most economic policies), the short run could be much worse — both for Britain and for the EU.
The reason the short run could be so ugly is that after almost 45 years in the customs union, neither Britain nor its trading partners have in place the infrastructure that you need to operate a border, even a friendly one.
If you aren't in a customs union — if goods have to clear some kind of border procedure — you need to have a sufficient number of customs inspectors, an adequate computer network, and so on.
Without those you'll experience massive delays — hence the plans to use highways near Dover as massive parking lots to handle the backlog of waiting trucks.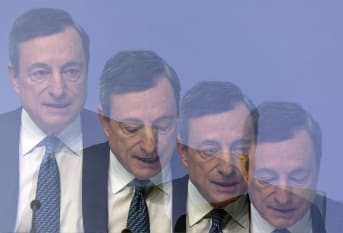 Because that infrastructure isn't in place, the initial drop in UK-EU trade could be much larger than the long-run effect, and also disorderly, with no guarantee that the highest-priority goods make it through.
This kind of disruption at the border is what underlies the huge losses implied by the Bank of England's worst-case scenarios.
We've known about this prospect for quite a while; I'd be curious to know what steps the UK government has taken to limit the damage.
They're aware of the issue, so they must be making adequate preparations, right? I mean, you can't imagine the US government being completely unprepared for a predictable disaster…..